HeartTalk TeleSeminars
Intimate Communication (IC) is a courageous path that opens the heart and offers you great freedom & joy. It is a path that invites intimacy, self honesty & compassionate communication into your life.
It is a path of self investigation where you learn to ask open ended questions, that the mind rarely asks and that are not always easy to answer. This work offers you a way to share these answers with a partner or a friend. There are fundamentally no right answers other than the one that leaves your heart open. You will discover a deepening sense of peace as your answers are witnessed and then released.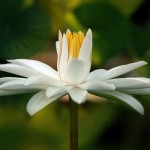 IC helps you discern the difference between the quiet voice of the Heart and the loud voice of the Mind.
IC teaches you a safe and respectful way to speak your truth in the presence of another.
IC fosters conscious loving intimate relationships, that begin with Self.
Would you like to be living with a more open heart?
Would you like to feel safe speaking your truth?
Could your relationship benefit from improved communication?
Are you interested in healthy sexuality?
Are you looking for more authentic intimacy in your (next) relationship?
This work is for everyone and anyone looking to bring more joy into their lives, whether you are single or in relationship.

IC is about increasing self awareness and shedding more light – it is NOT about being right. It is about being vulnerable and having the courage to change, so you can live the life you came here to live.
IC helps uncover some of the deepest misperceptions you may have about LOVE & SEXUALITY and how these misperceptions directly affect your RELATIONSHIPS and your HEALTH.
IC increases self honesty, self compassion and self forgiveness and then these qualities naturally flow to those around you. 
IC shows how your feelings are your primary language and explains how these feelings can guide you to uncover a deeper truth.
Intimate Communication helps:
• Create rewarding relationships
• Develop trust & confidence in your self
• Discover the love that you want
• Improve love and sexual relationships
• Cultivate open and honest communication
• Find the courage to speak your truth
• Practice intimate listening
• To use conflict as a resource for growth & wisdom
• Expose the judgments that damage your heart & relationships
Key Areas
• Speaking your Truth
• Intimacy & Communication
• Healthy Boundaries & Self Care
• Love & Sexuality
• Conscious Relationship
• The Wisdom of Conflict