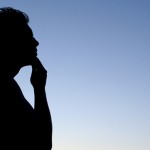 The Thinking Mind is a curious creature that likes to deceive, invest in its story and be in control. It is fiercely protective and is extremely sensitive to criticism. So it is vital that we come to understand it better and the way it influences us. To learn how to work with it and bring it into alignment with our heart and spirit.
Let's take a closer look at its role and personality and see how it influences our outlook on everything. Getting the Thinking Mind to work for us, rather than against us, is what 'Intimate Communication with Self" is all about.
There are a few things that we need to know upfront about the Thinking Mind and the first is, it always wants to be right! It hates to be seen as stupid or caught napping and hates to be wrong, so much so that in many cases it would have us belief we would rather be dead than wrong.
A close second is, the Thinking Mind likes to be in control and in the know at all times. Not being in control is a scary thought to the conscious thinking mind. In fact it is terrifying. The Thinking Mind thrives on the illusion of control and it feeds on fear and anger to justify its existence!
In its longing for control, the Thinking Mind often manipulates any and all world events to support its illusion of control. But do we have control or not? When you want to see whether you are in control of you life or not, don't look for where you have it, start to become aware of where and when you don't. This is a key that opens the mind to possibility and a far greater wisdom that is orchestrating our lives as it appears.
The Thinking Mind is the field of our self-deception, seeded by our masks, our filters, and our misperceptions of the world. It is built on our formative years and how we perceived the world around us at that time. It was formed and programmed by our surrounding family, schooling, culture, religion and immature minds. Most of our wounds and misperceptions of life happen very young and we build on them through repetition.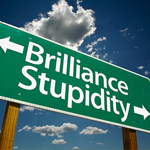 " I am stupid, nobody likes me, he is smarter than I am, she is prettier than me, nobody loves me, I must have done something bad or this wouldn't be happening to me" – "You are lazy, you are no good, I don't trust you, you are a bad girl/boy, nobody will like you if you do that etc…"
The fact that the Thinking Mind is programmed when we're very young is actually good news, because it means that the answers therefore can be very simple, ?satellitedishcanada casino which does not mean stupid.
When we have a belief like "I am stupid", we have learnt to see the world through this lens, and the world's job then is to prove us right, so it reflects back to us lots of examples of where we are stupid. We only perceive the smarter people around us, we make sure we never exceed our expectations as a way of feeling safe with this belief about who we think we are.
The Thinking Mind is full of our defenses and conscious and unconscious coping strategies. It has paradoxical belief systems at its finger tips, and is ready to pull from either side to prove itself right!
We don't wake up in the morning and think consciously that we are going to lie, cheat, beg, borrow and steal! We don't deliberately deceive, withhold, dishonor, disrespect self and others, sabotage our efforts to grow and change, and manipulate truth — and yet we do!
If the Thinking Mind is challenged by the thought of having no control, our emotions are a great place to begin to explore this new paradigm. They quickly demonstrate to us how we don't have control as they tend to just show up! Suddenly there they are and it is only in hindsight that we are aware of them. They live in the moment and seem to have an agenda of their own, driven by a hidden impulse to move energy and express.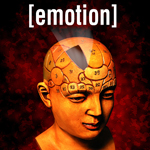 Our emotions are triggered by underlying belief systems that are embedded in our five senses. We see, hear, taste, touch, or smell something that evokes a response.
When we can learn how to listen to our emotions, they can help us discover and unravel the beliefs that are feeding them. It is the beliefs and expectations we have about the world that fuel our pain and suffering. All the great sages tell us that, that all suffering is in the mind.
The emotions that rule and drive the Thinking Mind and its behaviors are fear and anger. Our fears quickly fuel our anger which is the emotion that helps us try to overcome the perceived obstacle in front of us and is the one that gets our attention the best. domain name generator It is also one that of the two we prefer.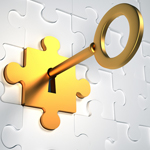 Some of our deepest fears are fueled by the internal beliefs we have about being unacceptable or not enough. Feeling unworthy or unlovable, of not belonging or not being welcome.  We are afraid of being stupid, imperfect, bad, and ultimately wrong.
We afraid to be really seen and yet at the same time we are afraid of being invisible.